Improve your admission procedures with ITB
… ITB develops specific and general scholastic aptitude tests for various fields of study. We help organisations in higher education to improve their admission procedures. We help applicants to discover their potential and get a fair chance in admission.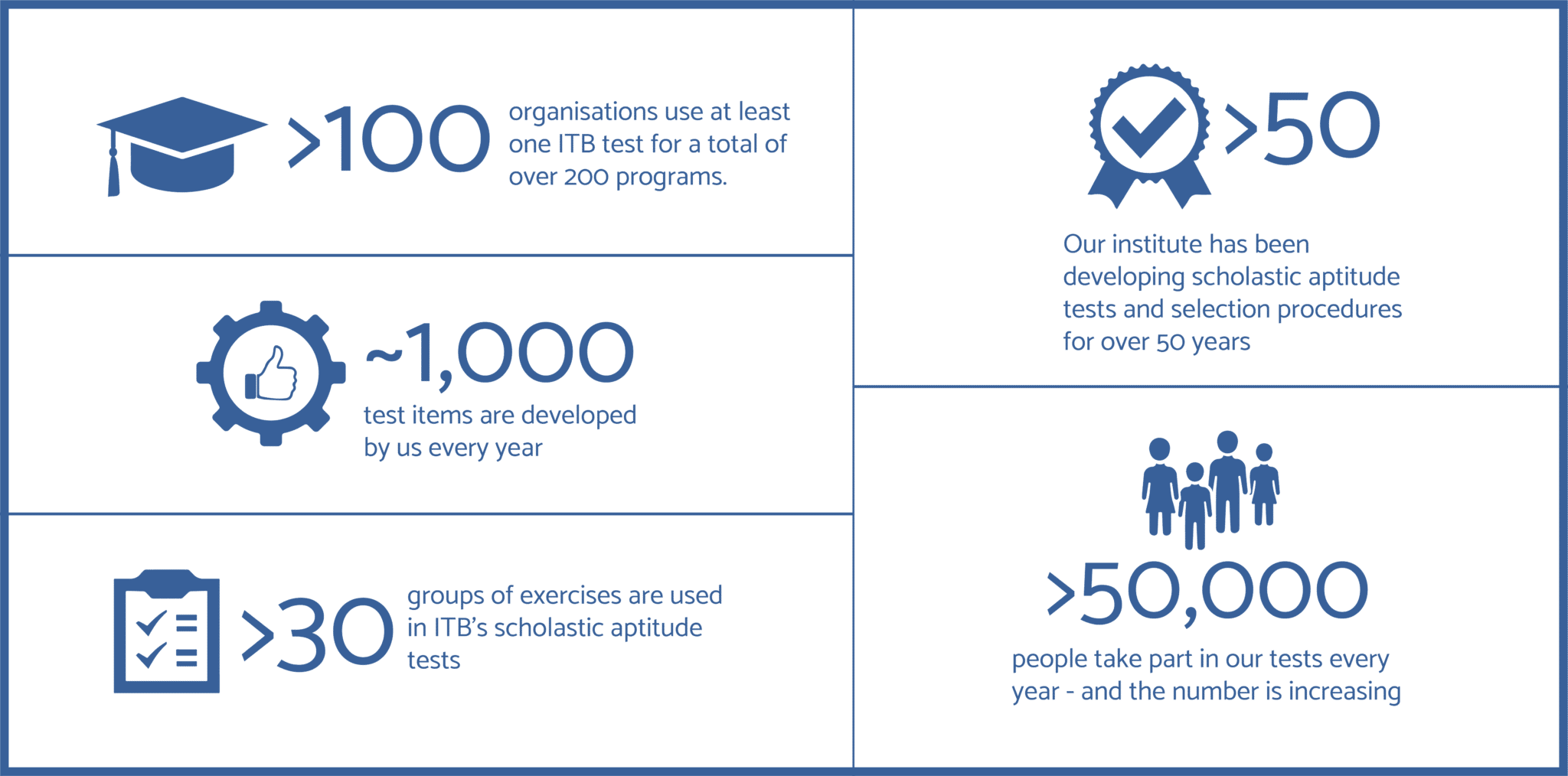 Why do organisations in higher education use our tests? Our tests…

Learn more about the tests we develop and/or offer:
Are you interested in or in need of a selection process for students or scholars?
Our quality promise: Test development and implementation according to scientific standards